The United States Marine Corps was founded in 1775 to provide offensive and defensive support to U.S. sailors. Spending for this new effort was close to zero.  Therefore, much of the equipment including the field manual were Army hand-me-downs.  The Marines took this ill-suited equipment and adapted it to suit their particular needs at sea.  Born out of necessity to function and survive, "improvise, adapt and overcome" has become the mantra of the Marines and a framework which fuels creative thinking and unyielding perseverance.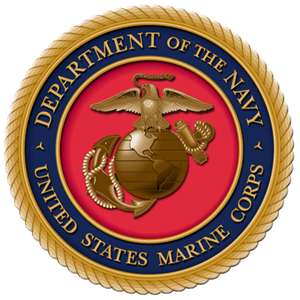 Improvise, adapt and overcome is a way of thinking for any survivor – be he a Marine, an entrepreneur or any person faced with a roadblock in life.  It is necessary to train your mind through a mental boot camp to think, solve, recalculate, think again, develop a plan B, execute plan B and think more and not stop until the mission is accomplished.  If "improvise, adapt and overcome" is the framework of success, then "vision, understanding and perseverance" are the flesh to those bones and the fuel for the process of success. 
You need to have a clear vision and an understanding of what the mission or objective is.  What are we trying to accomplish here?  Once a clear objective is established, it's much easier to clear away the clutter in the process and eliminate seemingly necessary tasks that are impossible to accomplish and not a requirement to meeting the objective successfully. 
For example, say your original objective is to go to Harvard Law School and to realize your life's dream to be able to practice law.  You just got denied admission.  Is going to Harvard Law School your dream or is practicing law your dream?  Not everyone gets in to Harvard, but you can still realize your dream and accomplish your objective of practicing law by going to a different law school.  You will have successfully completed your mission or objective if you didn't get deterred by the setback of one of the tasks along the way.  Life is full of setbacks and the person with the focus to visualize clear objectives and the perseverance to continue with alternative plans to accomplish their goals is the person that completes the mission.    
One of the most interesting lesions that I took away from business school was that 50% of new businesses fail in the first year and only 25% of all business last five years.  Any entrepreneur who has done any research on what it takes to establish a business has come across these statistics.  Everyone always thinks that they are different and their business will be different, but the statistics are the statistics.  There is a 50% chance your business will fail in 1 year and a whopping 75% chance your business will fail in 5 years. 
Entrepreneurs are sort of anomalies.  A real entrepreneur grew up thinking differently than the other kids.  Many entrepreneurs were out-of-the-box thinkers and didn't fit in well in the formal school setting.  There is more that goes into the entrepreneur mindset than an out-of-the-box methodology and a burning desire to control their own destiny.  Entrepreneurs are fully responsible for their own successes and failures.
Success is easy to deal with.  Handling failure and the fear of failure are main factors contributing to whether or not an entrepreneur can bring his dreams to fruition.  Most likely your business is going to fail.  Have you failed as an entrepreneur?  Only if you quit at that point.  If you can use the failure as a lesson you will emerge a more powerful and successful business owner in the future. 
For Marines in the theater of war, their decisions can result in life and death of the individual and/or the unit.  Improvise, adapt and overcome is a simple way to remind them that nothing goes as planned and you need to keep your head in the game and systematically move on to the next option until they complete the mission.  Professionals and entrepreneurs have the luxury to build on this framework with a more cerebral approach and implement vision, understanding and perseverance to their own mission.  Success is a process and a journey.  There will be setbacks along the way.  Keep focused and keep working towards your objectives.
Accomplish the mission.